Broadcast News
31/01/2017
Report Of EDI In Scotland's Screen Sector Published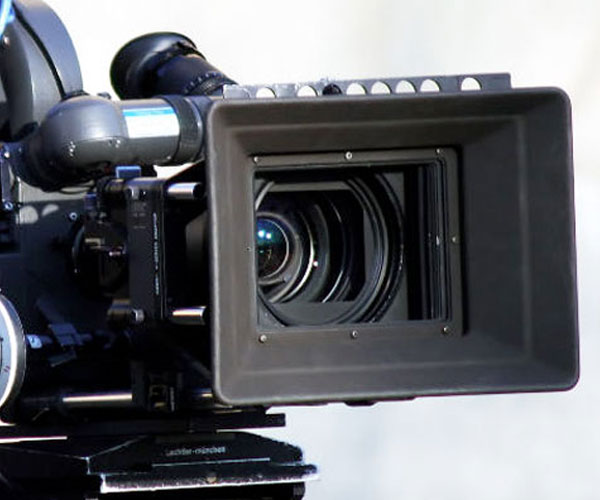 Creative Scotland has announced the publication of the first review of Equalities, Diversity and Inclusion within Scotland's Screen Sector.
'Equality Matters: A Review of Equalities, Diversity and Inclusion in Scotland's Screen Sector' draws on evidence gathered from individuals and organisations working in film and TV in Scotland, set against a backdrop of national and international research and policy.
The Review highlights evidence of the various barriers to access, progression and representation both on and off-screen which exist within Scotland's Screen Sector, including economic limitations, geography and gender. The Review also includes recommendations for collaborative action to support a more inclusive Screen Sector in Scotland.
One of the main conclusions to emerge is that for change to be significant and long lasting, there needs to be a commitment to EDI across all that the sector does; from the tracking and monitoring of EDI data to the provision of educational programmes, the accessibility and visibility of entry points for new and emerging talent, career progression for practitioners, on-screen representation and better ways to connect with and reflect the diversity of our audiences.
Key recommendations include:
• The establishment of a cross-sectoral Screen EDI Working Group to consider the Review's recommendations and determine ways in which they can be implemented. The Working Group will be self-elected and made up of representatives from across the Sector as well as experts in EDI. Further information will be announced in the coming weeks. 


• In partnership with the Screen EDI Working Group, Creative Scotland will develop a Screen EDI Framework to set EDI targets and monitor representation on and off-screen across Screen Funding Routes.
Natalie Usher, Director of Screen at Creative Scotland, said: "True representation both on and off-screen is vital for the sustainability of the Scottish and UK Screen Sector. Not only is it ethically right, but also it is clear that diversity of thought feeds innovation and creativity and that audiences are engaged by a wide range of stories, perspectives and experiences.
"We said in our 2014-17 Strategy, Creative Scotland: On Screen that we are committed to developing a skilled and diverse workforce, creating opportunities for under-represented groups by challenging existing approaches to working practices in the Screen Sector. Our ambition is to encourage talent development programmes which address gaps in current provision, in particular in the context of equalities and diversity, to champion filmmakers to reflect the diversity of Scottish voices, and to urge exhibitors to broaden cinema access and programming in Scotland for as wide and diverse an audience as possible."
In response to the publication, on behalf of BBC Scotland's
Diversity Group, Chair, Jennifer Allan,, added: "Diversity, Equality and Inclusion are central to BBC Scotland's content as we try to portray and reflect all our audiences across Scotland. The BBC fully supports diversity across the industry and we will set ourselves ambitious targets both on-screen and for our workforce by 2020. We know we have the opportunity to tell powerful and engaging stories that resonate with our audiences – and we welcome any initiatives that further support this ambition."
Creative Scotland's Review of EDI in Scotland's Screen Sector: Equality Matters is
available in full here
.
creativescotland.com
(MH)
Top Related Stories
Click here for the latest broadcast news stories.