Broadcast News
28/07/2016
MSE Introduces New Specialty Support For VR Production at IBC2016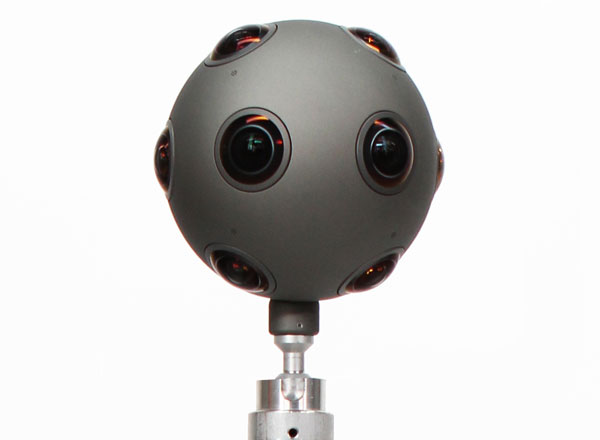 Matthews Studio Equipment has announced its entry into the VR world with the creation of the Vrig - the first professional grade camera support systems that is specifically designed for VR capture.
"By their very nature, spherical cameras see everything and are often left unattended amidst the action," Tyler Phillips, Vice President Marketing and Product Development for Matthews Studio Equipment, said.
"They require a strong support system that is unobtrusive to the camera view, and can be easily painted out in post." The VRig's ultra-small footprint minimizes nadir hole and shadow obstruction, yet, like all MSE equipment, will maintain rock solid stability assisted by its low centre of gravity barbell weight retainer that works with standard or Olympic style weights. There is also an optional suction Pump Cup for non-porous surfaces and an Auger Spike for exterior locations to further enhance stability.
To provide VR viewers with an immersive experience at live events, for example, the spherical camera is often positioned front row and center of the action. It's essential that the camera and rigging remain inconspicuous and minimize the obstruction to the live audience.
"With discretion in mind, we designed the VRig with a slim vertical riser and equipped it with a Black Elastic Leg Skirt, allowing camera accessories to be concealed from view," Phillips added.
Integrated tapped female mounts for lighting fixtures and microphones are also included to help address the rigging challenges of a spherical environment while still remaining inconspicuous.
The MSE customer inspired design of VRig makes it more than just a stand, it's a spherical camera support system. Its robust aluminum construction is uniquely modular in construction. And it isn't just for live events.
VRig is a multi-tasker, ready to capture VR for every entertainment platform. It can be reconfigured as a low-angle mount for a car, tabletop, ground, etc., or with an optional Boom Arm can provide mounts with extended positive and negative angles. The VRig also integrates seamlessly with standard grip equipment to allow the creation of custom built rigging.
"The VRig is in use on several major VR productions," Phillips continued.
"Until now they have been kluging together supports from parts using everything from video tripods to still photo monopods and light stands.
"Operators also tell use that they are able to set shots quickly, yet not be afraid to walk away from their rig and hide from the camera view. Plus, the flexible, modular construction means that in most cases it's the only support they need to carry, regardless of the of the location."
VRig comes in two versions. The lightweight S30 (at only 7.5lbs or 3.4kg) supports up to 30lbs (13.6 kg), features a minimum height of 26" (66cm) and a maximum height of 64.5" (164cm) with a minimum footprint diameter of 6" (15.2cm) and a maximum footprint diameter of 37" (94cm). The heavyweight S75 (at 14lbs or 6.4kg) supports up to 75lbs. (34kg), features a minimum height of 33" (84cm) and a maximum height of 86" (218.5cm), with a minimum footprint diameter of 9" (23cm) and maximum footprint diameter of 43" (109cm).
msegrip.com
(MH/CD)
Top Related Stories
Click here for the latest broadcast news stories.