Broadcast News
13/05/2015
Sky Sports Selects Thomson Video Networks' ViBE CP6000 For F1 Coverage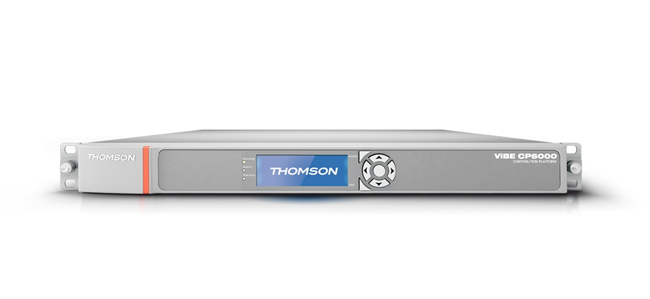 Thomson Video Networks has confirmed its ViBE CP6000 contribution platform has been chosen by Sky Sports for its UK coverage of the 2015 Formula 1 (F1) racing season, which opened March 15 with the Australian Grand Prix.
"As one of the world's largest and most prestigious sporting events, F1 is also one of the biggest projects in the Sky Sports broadcast calendar. From March through November, our mobile teams will need to contribute eight simultaneous high-quality live feeds from 20 Grand Prix races around the world," said Gordon Roxburgh, technical manager at Sky Sports. "The ViBE CP6000 from Thomson Video Networks offers the ideal encoding/decoding solution with its dense 1-RU form factor, which fits easily in a flight case; its support for standards-based, high-profile picture formats; and its ease of use."
Sky Sports will provide live coverage at all 20 Grand Prix weekends for the entire seven-month schedule on its Sky Sports F1 channel. At each race circuit, a single ViBE CP6000 encoder will provide multiple contribution links back to the Sky Sports master control facility in London, where another ViBE CP6000 will decode those various feeds for delivery to air.
"We're delighted to be the chosen by Sky Sports as the provider of encoding and decoding technology for an event as important and high-profile as F1. Furthermore, to have a company with the stature of Sky Sports recognize the capabilities of the ViBE CP6000 in this demanding environment is a wonderful testament to the success of the product," said Darren Palmer, managing director, Northern Europe, at Thomson Video Networks. "Like many of our customers, Sky Sports understands that the ViBE CP6000 is a future-proof and modular solution designed for the highest quality live video contribution events. Such versatility optimizes the customer's investment and minimizes the cost of ownership."
Image: ViBE® CP6000 Contribution Platform.
www.thomson-networks.com
(JP)
Top Related Stories
Click here for the latest broadcast news stories.