Broadcast News
17/12/2013
Axon Advantages For System Integrators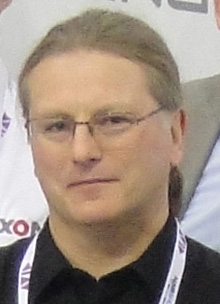 The Synapse modular interface system offers a number of features which make it an ideal choice for Systems Integrators, writes Geoff Love, Application Specialist at Axon UK
The range covers modules providing straight-forward cost efficient functionality, through modules with independent, dual channel operation to those having a feature set traditionally requiring several cards.
This, together with the innovative use of inter-module signal and reference distribution buses, thereby reducing external cabling and installation time, means that throughout the range Synapse provides many cost and installation-time saving benefits.
Multi-process functionality
Axon has designed the Synapse range of modules so that many are able to fulfill functions traditionally requiring multiple cards e.g. the HXT110 card has a 2x1 redundancy switch, two up/down/cross-converters, two frame synchronizers each with a colour corrector, an audio shuffler with gain and phase adjustment, audio tracking delay, AFD processing, two 4-group embedders and, as with many modules in the Synapse range, it can feed audio to or receive audio from Add-On modules without external cables.
The resulting module is able to act has a redundancy switch, simultaneously provide correctly formatted HD and SD outputs from the same source, insert AFD information as both VI and WSS, shuffle and embed 16 audio channels into two separate outputs.
Internal Signal Buses
The Synapse system provides internal distribution of reference signals across the frame and signal interconnection between adjacent cards, reducing the amount of external reference distribution and inter-module cabling required.
Reference Distribution
The 18- and 8-module frames have two independent internal reference signal busses (the 4-module frame has one). All modules can access both, allowing automatic changeover in event of failure or it enables the distribution of both bi-phase reference (Colour Black) and tri-level syncs within the same frame.
The signals connected to the frame are automatically available to all modules, negating the requirement to individually feed modules such as frame synchronisers and up-/down-convertors with external reference; reducing the number of distribution amplifiers required and also reducing the amount of installation material and time.
Signal Inter-connection
Synapse has a unique, patented, daisy chain mechanism that allows signals to pass from one card to the next without any external wiring, connection PCBs or any mechanical switching. This is the Add-On system for audio; the same bus is utilised to interconnect the SynView multiviewer cards without external wiring for the DVI signals.
The system is centered around a Master Card which has a video processing function, such as a frame synchroniser. To this can be added audio processing, such Dolby-E encoding, the connection being made within the synapse frame without the need for external cabling. A further example is that four Dolby-E encoders (DBE08) can be connected to a Frame Sync (HFS05E) via the Add-On bus with no external cables.
The original Add-On system allowed the transfer of up to 16 audio channels to or from a MasterCard across suitable modules in four adjacent slots. The recently augmented 'Quad Speed Audio Add-On Bus' allows 32 audio channels to be transferred to and from the Master Card simultaneously across up to three adjacent Add-On Cards.
Fiber I/O Option
Synapse cards with digital video inputs or outputs can use fiber optic connections without changing the module.
With the introduction of HD and 3G video signals the distance a signal can be successfully sent over copper co-axial cables has significantly reduced when compared to SD. To overcome this, Axon produces a range of rear-connectors that offer fiber I/O for virtually every module with SDI (3G, HD-SDI or SDI) connections. There is no change required to the module to use fiber connectivity; simply swap the rear connector unit for one with either FC or SC fiber connections and inter-module distances of 40Km are possible.
Cortex
Freely available from the Axon website, Cortex is an advanced configuration, back-up and real-time monitoring application, providing system integrators with an advanced tool-set to set up modules, copy configurations between modules and monitor the status of the entire Synapse system.
Of particular interest to systems integrators are features that allow a rapid deployment of a standard card configuration across the facility, comparison of the configuration and status of all of the cards of a chosen type, the editing of common parameters across multiple card types and the uploading of new software to groups of cards
Axon make card functionality upgrades available as new firmware versions. The Upload Firmware function within Cortex allows these files to be easily uploaded to some, or all, of the target cards. Selecting the card type and using this as a filter to highlight similar cards and compatible firmware reduces the possibility of loading an incorrect file or missing a card. Once started, the upload process will continue without further intervention, a log showing the progress of the operation.
Read the article in the online edition of RFV
here
.
(IT/JP)
Top Related Stories
Click here for the latest broadcast news stories.