Broadcast News
30/10/2012
Seven Network Brisbane Adds Quantel QTube For Multi-Site Workflows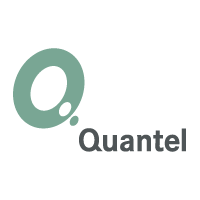 One of Australia's free-to-air broadcaster has purchased a major upgrade to its Quantel Enterprise sQ fast-turnaround production system for its Brisbane operation, adding V5 software and Quantel's global media workflow solution, QTube.
The system-wide upgrade prepares Seven Brisbane for a future in HD broadcasting, supporting simultaneous HD and SD working and advanced file-based workflows.
Seven Brisbane has purchased two Quantel QTube systems. One system will be based on the Gold Coast for Seven's regional bureaus, and the second to provide for inter-site media workflows for the wider Seven Network. QTube will allow media professionals in Seven's various offices to access and edit content from anywhere using just standard internet connectivity.
Technical Services Manager at Seven Brisbane, Troy Smith said: "We have been using Quantel systems in house for many years now and have always been impressed with Enterprise sQ's speed and user-friendliness. Enterprise sQ still offers us the fastest time to air for News, great file handling and ease of use for our journalists. Quantel's systems are at the cutting edge of technology and we are excited to welcome its QTube technology to our Brisbane and Gold Coast News Operations, which will make collaborative working between our major News centres much more efficient."
Quantel Sales Director, Martin Mulligan, said: "We are delighted that Seven Network has chosen to upgrade once again with Quantel after many great years of working together. We have an excellent relationship with Seven and we look forward to continuing to support them as they move forward into HD operations."
www.quantel.com
Top Related Stories
Click here for the latest broadcast news stories.