Steadicam Operators Sponsors

Experienced lighting cameraman/jimmy jib operator with an extensive range of equipment. Credits include Grand Designs, Property Ladder & The Apprentice. Corporate clients include Aston Martin, Orange & Lloyds TSB.
Steadicam Operators Companies
In Buckinghamshire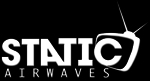 We're a UK based production company providing professional, affordable and customised media production for businesses of all sizes. Music Video Your music is your passion....