Props - Action Vehicles Sponsors

We provide services to all sectors of the Television and Film Industry, Charity Organisations and special events. With a wide variety of British and American emergency vehicles, including Police Cars, Ambulances and Fire Appliances.

Television & Film Action Vehicles, Costumes and Prop Hire
We are one of the largest Action Vehicle, Uniform Hire, Costume Hire and Prop Hire companies in the UK
Props - Action Vehicles Companies
In Glamorgan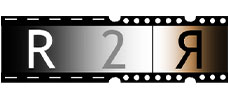 Road2Reel provides a comprehensive, first-class service of all things motor vehicle for the film/TV/advertising industry in and around the south Wales area. Road2Reel has...