Music - Composition News
From Commission To Composition
During my time as a composer I have learnt that no two projects are the same. As with every new project I have a lot of excitement and ideas bobbing about just dying to come out.
Music - Composition Sponsors

Home to leading TV composer Jules Bromley. Emotive and dynamic scores for TV, film, documentary, commercials and games.  Recent credits: London 2012 Paralympic Opening Ceremony (C4 coverage), Desperate Scousewives theme (C4), Shark Bike Beach (Discovery), commercials for Asda, Hedex, Boots.
Music - Composition Companies
In Hertfordshire


The Artful Corporation manages and publishes composer Garry Judd who writes music for film, television, library and licensing throughout the world. Latest credits. All About...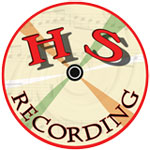 HS Recording First class studio & mobile recording services (Founded 2002) * Based near Hitchin in Hertfordshire (30 miles north of London). * Run by musicians and...