Graphics - Film & Television Sponsors

IMG Studios offer state of the art HD studios from 1000sq.ft. - 2000sq.ft., post production, graphics and transmission facilities based in West London. On-site parking and catering.
Graphics - Film & Television Companies
In Leicestershire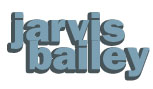 Jarvis Bailey
11 Victoria Street, Melton Mowbray
Tel : 01664 654095
JARVIS BAILEY is a graphic designer with extensive experience in motion graphics for TV, film and video. Credits range from: * major motion features and film titles * tv...