Festivals, Events & Exhibitions Sponsors

Professional, quality, cost and time efficient design, management and manufacture services for festivals, live events and exhibitions.
Festivals, Events & Exhibitions Companies
In Surrey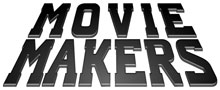 Specialists with over 15 years experience in providing location facility vehicles to the film and TV industry. What we offer: Articulated Wardrobe / Costume TrailersRigid...

Some of Show Site Services on-site services Hire and Installation of Pipework Wholesome Water Tanks and Pumps, special hire conditions apply Wholesome Water Bowsers, special...