For over 17 years now, we have specialised in producing printed fabrics on an entirely bespoke basis for Costume & Sets for Film, TV, Theatre & Opera. We also produce work for the Fashion, Art, Interiors & Advertising industries.

Printed Florals
Geometrics & Small Prints
Woven Striped Poplins
Woven Heavy Striped
Plains & Linings
Printed Stripes
Braids & Haberdashery
Darcy Fabrics
Monochrome Collection
Liberty Vintage
Fabrics Companies
In Lancashire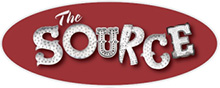 We are a Prop House situation in Salford just a 5 minute drive from Media City, BBC, ITV and the Pie Factory. We have a wide selection of furniture and props available to...