Broadcast Equipment - Cases Sponsors

Want to transport your equipment safely?
Plasma Cases
Monitor Cases
Projector Cases
Speaker Cases
Camera Cases
LED Screen Cases
Mixer Desks
Broadcast Equipment - Cases Companies
In Kent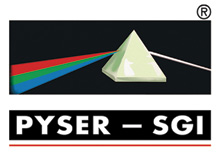 FUJINON BROADCAST & CCTV LENSES Pyser-SGI is a well-established distributor of electro-optical products to the broadcast, film, AV and security industries. The company...