Camera Lenses News
A Filmmaker's Guide To Sensor Sizes And Lens Formats
As a cinematographer who owns lenses designed for various formats, I am often asked "will this lens work with my camera?" or, "will this lens cover 8K?" or, "will this lens cover full frame?" or, "what will your full frame lenses look like on my camera's Super-35 sensor?".

MTF lens mounts and adaptors are precision manufactured to the highest engineering tolerances. They are designed to give results that will meet the most exacting professional standards.
Camera Lenses Companies
In Kent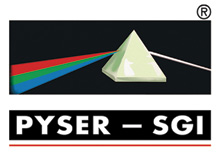 FUJINON BROADCAST & CCTV LENSES Pyser-SGI is a well-established distributor of electro-optical products to the broadcast, film, AV and security industries. The company...