Address
19 Oak Avenue,
Hampton,
TW123NR

About Autocuehire Ltd
Autocuehire is based in West London, it is a specialist autocue and teleprompter hire company. They have a team of professional experienced operators who have worked all over the country and are happy to travel to wherever they are needed. Autocuehire offers a full teleprompting equipment hire service providing operators and support for all kinds of events or productions including television shows, corporate videos and webcasts. Their equipment gives the speaker confidence to engage the audience every time.
Location of Autocuehire Ltd

We offer a complete autocue/teleprompter hire service from our base in South West London. Simply let us know where your shoot is and we will do the rest. We deliver our camera prompting systems to your location, set them up and then operate them for you, so you don't have to worry about anything.

We offer a full range of prompting services for any production where prompting is required - all attended by our select team of highly experienced operators.

We're pleased to offer a solution for your presentation requirements tailor made to suit your specific needs. Give us a call and we WILL have a system for you.
TV Studio / On Location
Corporate Videos
Awards Ceremonies
Wedding Speeches
Public Speaking
Related Companies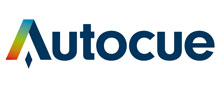 Autocue
Unit 3 Puma Trade Park, Surrey