Address
44 Ham Green,
Bristol,
BS20 0HA

About Bailey Balloons
Bailey Balloons are aerial filming experts with a difference! They film using hot air balloons, blimps and micro helicopters.
They recently flew Jamie Oliver for Jamie's Great Britain, his latest TV series from Ashton Court in Bristol. Other recent celebs include Ant and Dec for Britain's Got Talent being filmed from a helicopter circling a Union Jack balloon.
They also operate the One Show Balloon for the BBC and have had some stunning flights filming across the UK including the tulip fields of Norfolk! The One Show have commissioned 4 balloon weeks with Bailey Balloons.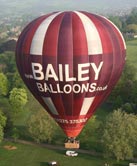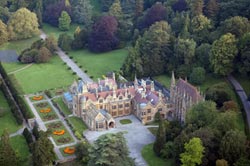 Jo Bailey appeared in the LandRover in a world wide television ad in a one person Cloud Hopper balloon filmed in Vancouver at night and over the Canadian Rockies.
Bailey Balloons are an award-winning company and in 2011 picked up four awards including one presented by HRH Prince Philip at Buckingham Palace!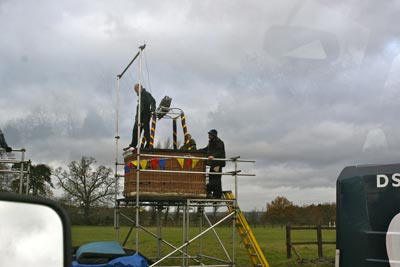 Clive Bailey and Jo Bailey have a long list of credentials in the TV and film world. They can help you achieve stunning aerial shots from unique angles. Clive Bailey is renowned for his skill in flying hot air balloons and has also achieved fabulous aerial shots with the micro copter that reaches parts other cameras cannot go!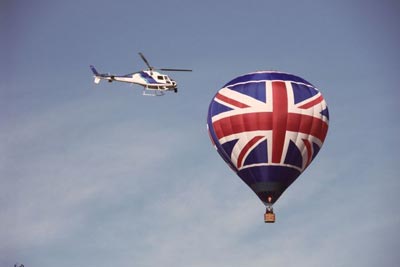 For all of your aerial filming needs with aerial filming from hot air balloons to aerial filming with micro helicopters to aerial stunts and crane work, please contact Bailey Balloons for spectacular results!
Twitter Feed

Facebook Feed
Team
| | | | |
| --- | --- | --- | --- |
| Name | Role | Email | Telephone |
| Jo Bailey | Managing Director | | 01275375300 |
Location of Bailey Balloons

Innovative and versatile, our experience in all aspects of aerial filming - from documentaries to features and commercials – means that we are able to deliver bespoke aerial solutions for each client's shoot requirements.

Award winning Drone hire aerial filming & CableCam filming. Regularly hired and trusted by Producers & Directors.
Special permission to operate up to 10m in congested areas
Heavy lift
Live broadcast
Night flight permission

The stabilized camera mounts that we can offer include the Eclipse, Shotover K1, Shotover F1, the Super G, the Stab C, Stab C Compact, Cineflex Elite, Cineflex Ultra, Cineflex V14 the Flighthead and others.