Company:
The Little Camera Company Camera Hire
Address
London,
Twickenham,
TW2 5RF,
UK

About The Little Camera Company Camera Hire
The Little Camera Company has the latest digital camera technology for hire, at competitive prices. We pride ourselves with a high level of technical expertise and a personal service. LCC serves London and surrounding areas. Contact us on 0208 755 1141 or via our contact page to request a quote. LCC understand that by listening to our clients' needs and offering impartial technical advice we can deliver exactly what is required no matter how big or small the production.
Find The Little Camera Company Camera Hire in
Location of The Little Camera Company Camera Hire
Camera Equipment - Hire Sponsors

HD DRAMA PACKAGES
HDCAM & VARICAM RENTAL
HD SHOOTING FACILITIES & CREWS
SPECIALIST CAMERA SYSTEMS
RF LINKS & MONITORING

HD Broadcast Camera Hire & Rental London
HD Camcorder Hire London
High Definition Camera Equipment Hire London
Camera hire
Camera Accs
Lenses
Tripods
Monitors
Data Storage
Sound
Lights
Grips

Some say we have the best and most reliable camcorders grip and lighting in the area. We know we put a lot of emphasis on maintenance and preparation of our equipment by qualified personnel...
Related Companies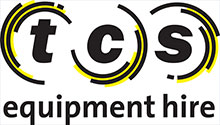 Lens Locker
57b York Street, Twickenham
Tel : 0208 8911613