About Peal Sound Ltd
About Jerry Peal
I started out as a tea boy/runner/tape op. at Odyssey Studios (Marble Arch-1982 to 1985). I worked with some big names, Paul McCartney, Andrew Lloyd Webber, Madness, Spandau Ballet, The Jam, The Damned, Vera Lynn, King Crimson, Pat Metheney, Elvis Costello and the list goes on...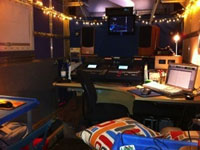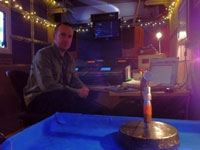 Then I moved to Battery Studios (Willesden Green). I engineered and mixed albums and singles for many Jive Records artists including Billy Ocean, (Album: Tear Down These Walls, recorded in New York, mixed in London), Samantha Fox (Touch Me), Ruby Turner, Jonathan Butler, Whodini and Tom Jones. Plus various film scores including The Jewel in the Nile (Michael Douglas). Also engineered and mixed numerous albums for Chappell and Bruton music. I left in 1990 to go freelance.
In the summer of 1990 I went on a tour of central and eastern Europe with my band, 229. We then formed a label, Twilight Fisheries, and produced an album ''The Edge of the West''.
After the tour, worked on albums with Steve Hackett (guitarist ex Genesis) and Bob Holroyd. While working at Studio AVP I met Peter Marsh who got me involved with Pace Mobile and subsequently BBC Radio.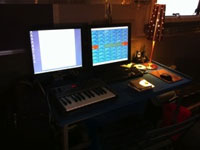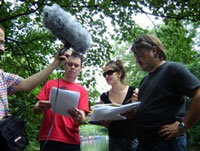 The majority of my work is now with radio comedy and drama but on the music front I continue to work with Bob Holroyd and Rebecca Carrington. I also compose and arrange theme music for tv and radio shows.
I have composed lots of library music and my albums continue to do well, getting worlwide use especially in Japan and USA. Click
here
to see the Music page.
Over the years I've recorded and edited many radio shows, some of which have received Sony Awards. Click
here
for a full list.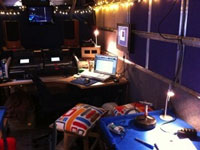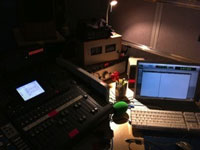 Twitter Feed

Facebook Feed
Location of Peal Sound Ltd