Company:
RRSAT GLOBAL COMMUNICATIONS NETWORK LTD.
Telephone:
+972-3-9280808
Contact:
Christine Ben Amram
Address
RRsat Building, Hanegev Street,
7019900, Airport City, Israel,
Israel

About RRSAT GLOBAL COMMUNICATIONS NETWORK LTD.
RRSat Global Communications Network Ltd. (NASDAQ RRST)
is an experienced comprehensive world-class provider of end-to-end transmission via satellites and production services to the global broadcasting industry. Our clients include television broadcasters, programme producers, production companies, event and conference organizers and news and sport agencies.
RRSat was founded in 1981 and operates under license from the Israeli Ministry of Communications. The company is headed by Mr. David Rivel and has two strategic partners: the Intergama Investment Group and Kardan Group – both major public holding companies, traded on the TASE.
Since January 2002 RRSat has been in compliance with the requirements of the quality standard ISO 9001 2000 for the following activities: UPLINK, DOWNLINK and TURNAROUND services via SATELLITES for TELEVISION, RADIO and DATA channels, INTEGRATION and OPERATING MOBILE and STATIONARY UPLINK and DOWNLINK SATELLITE SYSTEMS.
On October 31, 2006 RRSat became a public traded company in the NASDAQ.
RRSat provides uplink, downlink and turnaround services using teleports, flyaway and transportable uplink and downlink systems with dishes for C-band, KU-band and Ka-band (2.4m to 12m). RRSat provides these global satellite distribution services via the most advanced digital MCPC platforms to more than 265 TV and 80 radio channels and enables direct to home coverage (DTH).
RRSat specialises in the management and distribution of audio, video and data signals via satellite for broadcasters, businesses and communication companies world-wide.
Satellite Specialization
RRSat owns and manages playout, uplink, downlink and teleport facilities, in Israel and in the USA. In addition RRSat has fiber links between Israel, London, New York, Russia and Singapore enabling RRSat to provide customers with a total managed service for global, end-to-end connectivity over all six continents.
Altogether, RRSat operates 20 MCPC platforms and many SCPC platforms with world coverage.
Channel Distribution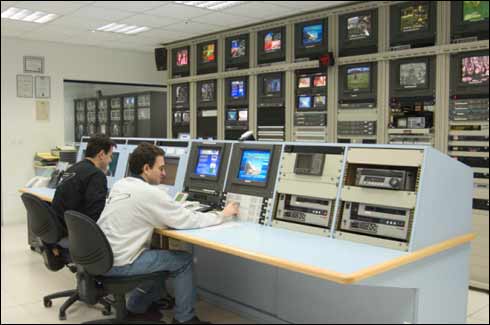 TELEPORT FACILITIES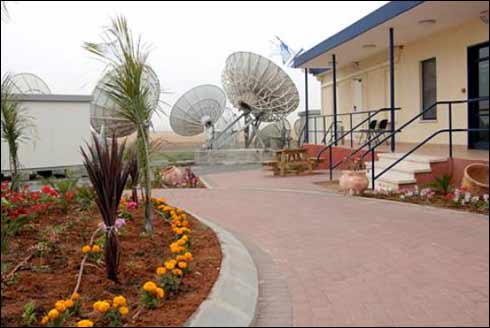 Find RRSAT GLOBAL COMMUNICATIONS NETWORK LTD. in