Company:
Heavy Entertainment Ltd
Contact:
David Roper(Director)
Address
111 WARDOUR STREET,
LONDON,
W1F 0UH

About Heavy Entertainment Ltd
Heavy Entertainment Ltd is a London based media production company. The company produces high quality video and audio as well as radio campaigns and offering media training.
Find Heavy Entertainment Ltd in
Location of Heavy Entertainment Ltd
Audio - Post Production Sponsors

Audio Post Production London
Post Production Sound
Sound Mixing
Foley Facility
ADR
Sound Design & Editing
Voiceover Studio
The Audio Suite provides creative Sound Design, editing and mixing, Commentary-to-Picture, ADR, Voice Over, ISDN and publishes podcasts to iTunes; and now wherever you are, our Virtual Dubbing Theatre is there, too – access all our services via the internet.
Related Companies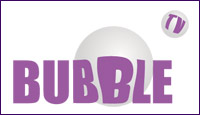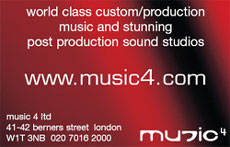 Music 4
41/42 Berners Street, London
Tel : 020 7016 2000
Related News