Company:
Colin Munro Photography
Address
SGC Marine Building,
Haven Road,
Devon UK,
Exeter,
EX2 8AY,
UK

About Colin Munro Photography
I've been a professional diver for over 30 years, working in most environments from freshwater lochs to deep reefs, from filming babies or models in pools to filming moving trawl nets undersea to tiger sharks (less scary than babies). I am meticulous in my shoot preparation in order to ensure the client gets the best results possible. Whether you require over-under shots (half above half below the surface), surf shots, or tank shots I can provide. Having started in film many years ago I now work primarily with high end DSLRs. I am also a very experienced diving supervisor and diving contractor (HSE registered), HSE qualified Professional SCUBA. Fully insured for marine and underwater work, I can also provide support vessels, dive platformsand support divers if required. I work within the UK and world-wide. I am available for photographic commissions, either as an underwater photographer for a specific project or to provide and manage a dive team for photographic/video shoots.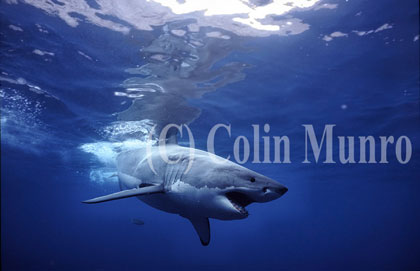 Cameraman, Sony 1080i HDV Z1 camera, Gates aluminium housing, full dive gear
Cameraman, Sony miiniDV camera, Gates aluminium housing, full dive gear
Full HSE dive filming support team.
4.7m Zodiac inflatable, 30hp outboard, road/launch trainer, for inland or nearshore dive support.
10m dive support vessel (full MSA coding for diving & commercial work) for coastal work.
I am an HSE registered Diving Contractor, fully insured for marine work and underwritten by Lloyds. Ihave over 30 years experience in diving operations and logistics. If required, I can provide a one-stop-shop facility, from initial project consultancy to Risk Assessment and Safety Management, provision of dive team and dive support and vessels, through to underwater video and stills. I am equally comfortable filming trawl nets working underwater at sea to actors in studio tanks.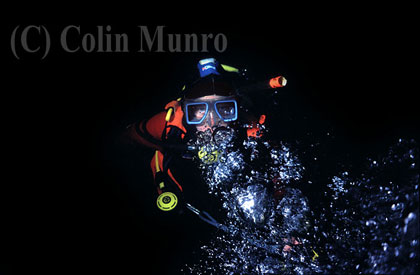 The world of the tiny is a fascinating realm the detail of which is largely hidden to us most of the time. My photographic collection includes many images of minute marine invertebrates, freshwater creatures and insects. I am also available for specific projects to capture the images you want. If you are looking for a specific image, or would like to discuss the feasibility of getting a specific shot, please contact me.
Equipment for hire, HDV Sony Z1 or FX1 underwater housing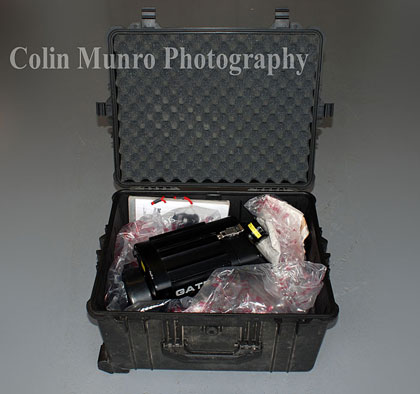 Gates underwater housing for Sony high definition Z1. System comes complete with SP44 dome port, carry handle and pelican protective case.
Controls: power; record/standby, zoom, manual focus, AF/MF, Iris, ND filter, white balance mode/set, internal flip colour correction filter.
Weight -approx 10Kg, Buoyancy - slightly negative, Depth rating - 137m (450ft).
Colin Munro Photography, marine, underwater and commercial photography, advertising, surf photography, yacht photography, ship photography, design photography, portrait photography, fine art photography, band and music photography, artist and promotional photography,event photography, stock photography. Photographer based in Exeter, Devon, Southwest UK, working Worldwide.
Find Colin Munro Photography in
Location of Colin Munro Photography