BROADCAST FILM AND VIDEO DIRECTORY
Broadcast News
10/10/2013
Welsh Docu. Training Scheme Launched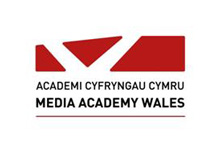 Applications have been launched for a new programme of training for young documentary filmmakers between 16 - 19 years old.
The Media Academy Wales, in partnership with Film Agency for Wales, has announced the programme as part of the British Film Institute's (BFI) UK-wide Film Academy.
Following a pilot programme in England in 2012, the BFI scheme is now being rolled out in Wales by a partnership of organisations and venues.
"The BFI is committed to developing tomorrow's film audiences and talent and the BFI Film Academy is at the heart of our comprehensive strategy to give young people across the UK opportunities to engage with film," said BFI CEO Amanda Nevill.
"We're proud that through the BFI Film Academy young people of all backgrounds are given a springboard to a career in film. Following an enormously successful inaugural year in 2012, the Academy is now establishing itself as a gold standard training and development programme with a vision for future growth. This wouldn't be possible without the backing of the Department for Education and we thank them and all our partners for their continuing support as we this year take the Film Academy to more people than ever across the UK."
"Working with established producers and directors from Wales who are supported by the Film Agency, the three 6-day programmes, which will be hosted in south, mid and north Wales, will be an intensive intermediate-level opportunity for young people to work alongside and learn from industry professionals, University lecturers and recent graduates who are running their own production companies," a statement from Media Academy Wales said.
The 54 selected participants will also receive careers advice and guidance and will join a network to receive ongoing support from the organisations hosting the programme.
"The Media Academy has a strong track record of providing excellent opportunities for emerging creative individuals to meet and learn from established industry practitioners and we are really pleased to be working with strategic partners with experience of working with young people," said Hannah Raybould, Media Academy Wales Manager.
"The scheme will draw on our industry links as well as previous and current projects on the Film Agency Wales production slate. We will be announcing the names of industry speakers and mentors over the coming weeks as the deadline draws nearer."
Film Agency Wales Chief Executive Pauline Burt adds: "We have an established track-record in supporting emerging Welsh filmmakers to reach the world through their feature documentaries, from the Grierson award-winning Mugabe and the White African and Gideon Koppel's critically-acclaimed Sleep Furiously to the currently in-development Bastards, which sheds light on the plight of illegitimate children in North Africa. Through working with Media Academy Wales, the Film Agency will be providing opportunities for talented and gifted young people from across Wales to gain experience and industry skills from directors and producers first-hand to bring them future success."
www.mediaacademywales.org
(IT/CD)
Top Related Stories
Click here for the latest broadcast news stories.