BROADCAST FILM AND VIDEO DIRECTORY

Highly experienced Polecam owner operator Mark Sallaway.
HD and SD available worldwide.

Lighting Cameraman/ Camera Crew hire:
Own Sony FS-7 XDCAM Full Camera kit
Polecam 4K/HD (Camera Crane) Owner Operator
Broadcast Crewing for Northern England/Scotland
Latest DJI Ronin Camera stabiliser. 4K or HD
Call Tom Paterson on 07973 223302
PoleCam Companies
In Buckinghamshire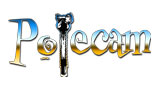 Polecam Ltd
12 Wolseley Road, Bedfordshire
Tel : 01234855222
Introducing the Polecam System Polecam is a unique, single operator broadcast quality camera crane available in HD or SD. Designed specifically to be lightweight and very...