BROADCAST FILM AND VIDEO DIRECTORY
Filters Companies
In London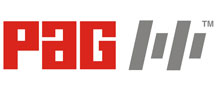 PAG Ltd
565 Kingston Road, London
Tel : 0208 5433131
PAG is one of the broadcast industry's longest established global providers of innovative portable power solutions. Founded in 1968 and based in London, PAG is the original...


Roscolab Ltd
Kangley Bridge Road, London
Tel : 020 8659 2300
Rosco are world renowned for their unique ranges of colour correction and colour effects filters, including Supergel, Cinegel, and E-colour+. There are products for every...