BROADCAST FILM AND VIDEO DIRECTORY

We offer a complete autocue/teleprompter hire service from our base in South West London. Simply let us know where your shoot is and we will do the rest. We deliver our camera prompting systems to your location, set them up and then operate them for you, so you don't have to worry about anything.

We offer a full range of prompting services for any production where prompting is required - all attended by our select team of highly experienced operators.
Autocue Companies
In Surrey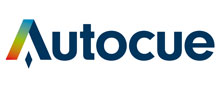 Autocue
Unit 3 Puma Trade Park, Surrey
Tel : +44 (0)20 8665 2992
Autocue (The home of QTV teleprompters) has been the leading provider of teleprompters to the broadcast industry since their introduction in the 1950s, and are the original...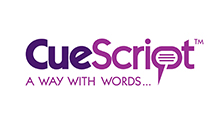 Cuescript
Victoria House, Caterham
Tel : +44 (0)20 3757 8880
When choosing a prompter what are the main factors in making your choice? Price, manufacturer, supplier, features, build quality, after sales support? What if a prompting...