BROADCAST FILM AND VIDEO DIRECTORY

We offer a complete autocue/teleprompter hire service from our base in South West London. Simply let us know where your shoot is and we will do the rest. We deliver our camera prompting systems to your location, set them up and then operate them for you, so you don't have to worry about anything.

We offer a full range of prompting services for any production where prompting is required - all attended by our select team of highly experienced operators.
Autocue Companies
In County Antrim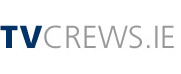 TV Crews.ie
13 Fitzwilliam Street, Belfast
Tel : Northern Ireland +44 28 9022 2300
Book a Film or TV Crew We know that when you need a crew you need it now. That's why we provide National Coverage, to make sure our clients get the best people, the best...