BROADCAST FILM AND VIDEO DIRECTORY

MTF lens mounts and adaptors are precision manufactured to the highest engineering tolerances. They are designed to give results that will meet the most exacting professional standards.
Camera Lenses Companies
In Kent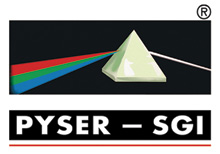 FUJINON BROADCAST & CCTV LENSES Pyser-SGI is a well-established distributor of electro-optical products to the broadcast, film, AV and security industries. The company...