BROADCAST FILM AND VIDEO DIRECTORY
Produce Motion graphics for title sequences, programming content, commercials, and re-brands. Splice offers clients a relaxed yet professional service operating 15 hrs a day 7 days a week.
Motion Graphics Companies
In South Yorkshire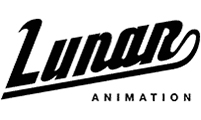 Our Studio: Lunar Animation is a UK based high end animation studio specialising in full CGI and visual effects for feature films, game cinematics, commercials and...