BROADCAST FILM AND VIDEO DIRECTORY
Company:
dB Broadcast Ltd
Telephone:
+44 (0) 1353 661117
Address
Kestrel House,
Sedgeway Business Park,
East of England,
Witchford, Ely Cambridge,
CB6 2HY,
UK

About dB Broadcast Ltd
Founded in 1989, independently owned dB Broadcast is one of the largest and most respected independent UK systems integrators.
The company offers consultancy, project management, systems engineering, software configuration, equipment sourcing, system installation & test/commissioning and after-sales support worldwide. It is one of the few System Integrators with experience from studio through to transmission. dB Broadcast also designs and manufactures products for the broadcast industry including the Hawkeye, MERlin, Showman and Cardinal product ranges and bespoke custom units.
System Integration
dB have an outstanding track record of delivering large and small scale projects, many of international scope. In the UK, where we are the leading SI, we have recently completed the new flagship headquarters for BBC News in London, delivered a new broadcast centre for Sky, provided Playout systems at Red Bee Media, worked with Atos to provide and upgrade the BBC central coding and mux facilities and undertaken a major role in the UK's Digital Switch Over programme.
dB undertake projects worldwide from Europe to Australia and anywhere in between, either direct or with a local partner. For example, we were responsible for the technical fit out of a new TV station for ATV in Amman, Jordan and have recently completed a VOD system for Foxtel in Australia. We deliver a wide breadth of projects from Studio through to Transmission, one of the few companies with the ability to do so.
Broadcast Products

Hawkeye
This modular range provides monitoring and switching of DVB-T2 andf ASI signals. The Hawkeye BO82 module has been designed for continuous monitoring and switching of two ASI Transport Streams in a broadcast environment. These can be completely separate streams, or related streams arranged in a main and redundant configuration. Each stream is independently monitored.
The Hawkeye IQDBT105 module has been designed for continuous off air demodulation and monitoring of DVB-T2 and DVB-T signals. The IQDBT105 monitors input RF modulation parameters and signal performance metrics. A template of modulation parameters can be stored within the unit to compare with the incoming RF and TS monitoring enables the content to be checked.
---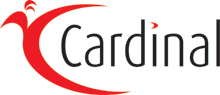 Cardinal
The Cardinal range of intelligent mains distribution units provide 12 separately controlled outputs, SNMP, web based user interface and e-mail messaging, all in 1RU.
With a choice of single input or dual input changeover versions, inrush current protection and optional temperature & humidity sensor, the Cardinal iMDU provides a comprehensive solution for remote control and management of power distribution in an equipment rack.
---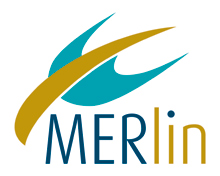 MERlin
is a self-contained receiver for continuous off-air demodulation and monitoring of DVB-T2 and DVB-T signals. MERlin monitors input RF modulation parameters and signal.
performance metrics including Modulation Error Ratio (MER) and Low Density Parity Check (LDPC) status. A template of modulation parameters can be stored within the unit to compare with the incoming RF and TS monitoring enables the content to be checked. With a high reliability design for use at remote sites, MERlin combines technical performance and versatility with excellent value in a 1RU package.
---

Showman
The Showman 1000 Off Air Receiver from dB Broadcast is a multi-standard analogue TV demodulator for professional broadcast applications and is capable of receiving RF signals from most terrestrial or cable analogue broadcast TV standards. NTSC television standards, allowing for operation across the world.
Location of dB Broadcast Ltd
Broadcast Equipment - Manufacture & Sale Sponsors

Mark Roberts Motion Control is a leading designer and manufacturer of robotic motion control solutions. From live broadcast and film productions to product photography, we offer our clients the ability to capture their visions via a groundbreaking suite of hardware and software.
Television Camera support. We offer a full range of Studio & OB pedestals as well as lightweight and heavyweight Tripods, Pan & Tilt Heads and Dolphin Arm Jibs. We also have a 'Merlin Arm' Crane in stock.
We are specialists in buying and selling all the major brands of professional new or used video and broadcast equipment. We purchase your old equipment and pay cash for bundles of items or single items of audio-visual equipment.