BROADCAST FILM AND VIDEO DIRECTORY
Company:
Inclusive Digital
Address
United House,
North Road,
London,
London N,
N7 9DP

About Inclusive Digital
Based in London, Inclusive Digital is a company which offers clients a range of high quality production services. Some of the services provided by the company include website design/development, e-learning, video production, video streaming and event filming. Inclusive Digital work with a wide and varied range of clients delivering high quality services in a experienced and professional way.
Find Inclusive Digital in
Location of Inclusive Digital
Related Companies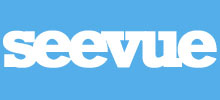 SEEVUE
77 leonard Street, London
Tel : 020 7993 6204


Frizbee
Old Truman Brewery Building, London
Tel : 020 7183 5442


Krown Films
10 Barnard Lodge, Barnet
Tel : 00 (353) 892321430