Welcome to HART Services Scotland
The Company HART Medical and Technical Rescue Services (HART Services Scotland) was founded in 2006 by John Greenfield to provide a Specialist First Aid, Medical and Technical Rescue Service to Industry, TV & Film, Motor Sports, Social, Public, Corporate Events, Team Adventure, and Endurance Sports specialising in Remote Exposed locations using front-line fully equipped all-terrain ambulances with trained experienced staff.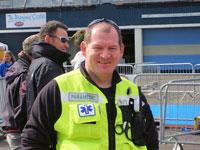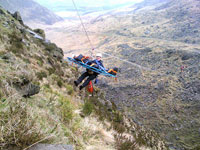 Services
Event Coverage
Patient Transfer & Repatrication
Occupational Health
Work @ Height
CDS Response Team
Resources

Consultancy in Safe Work and Rescue @ Height
We also provide a Professional Consultancy Service specialising in safe work and rescue at height as well as Site Safety Management Systems, Assessments of Risk, accompanied by Client Specific Training and on going rescue assessments. As a limited company we only use trained and suitably qualified staff, experienced consultants and trainers from a wide variety of backgrounds from the emergency services, industrial rope access trade, the oil & gas industry, communications, construction, rigging and lifting as well as the health and safety management sector.