Not just a video production company. Blue Chew Digital also offers video awareness marketing. Get your video seen and by the right people.



About Blue Chew
Based in London, Manchester and Kent, Blue Chew is a digital creative agency producing videos, viral media, online advertising and social media for brands and businesses.

We believe in results
Only targeted marketing works. It has to consider the audience and the message has to be creative and engaging. Anything else is a waste of time and investment.

At Blue Chew we combine the latest strategies in digital advertising, social media and content marketing creating campaigns to suit your company's products and services, maximising awareness and sales.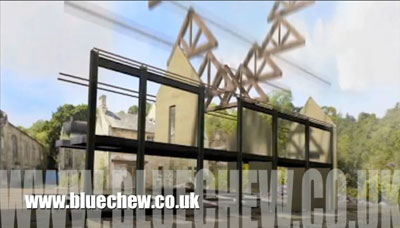 Ideas are important
Our main video production studios are in London. Our creative studio, web design and motion graphics team are in Manchester. And, Tunbridge Wells, Kent is home to our main office and account management and media buying team.

Distance is not important. The job, your business success, is. While we might travel around a bit to connect and create, we deliver high quality campaigns and valued expertise. As our clients will tell you, we make a great partner.

Hugely experienced
We probably sound bigger than we are. There aren't many of us yet, and we are a little new, but our team has high-profile backgrounds working on a range of big name brands including Apple, Beck's, Hoover, Microsoft, Sony, Toyota and Velvet. We know our stuff and love what we do.

Marketing Services

Marketing strategy
Brand development
Social media relations and profile development
Digital marketing, email and online advertising
Video production
Viral marketing
Website design and content management
Facebook application development
Content development (video and editorial)
Media buying and lead generation
Campaign planning
Brand development
Video Production Services
Corporate Video
Viral Video
TV Advertising
Interviews
Documentaries
Testimonials
Case Studies
Demos
Product Videos