BROADCAST FILM AND VIDEO DIRECTORY
Company:
Smoke Screen Visuals Ltd
Address
Studio 7, Sunnymeade,
5 Gaudick Place, Gaudick Road,
Eastbourne,
BN20 7RY

Find Smoke Screen Visuals Ltd in
Location of Smoke Screen Visuals Ltd
Video Production Company Sponsors

BANTER IS AN AWARD WINNING DIGITAL AGENCY. WE SPECIALISE IN MARKETING, SALES, PR, ADVERTISING AND CREATIVE. BASICALLY THIS MEANS WE HELP OTHER COMPANIES TO GENERATE NEW BUSINESS, INVENT CREATIVE CONTENT AND IMPROVE BRAND VISIBILITY AND AUTHORITY.

0161 339-3741

Our Services Include…
VIDEO PRODUCTION
VIDEO STREAMING
MEDIA ENCODING
GRAPHIC & WEB DESIGN
FILM & CINEMA
DVD AUTHORING
DVD DUPLICATION
EVENT RECORDING

NextShoot are experts in corporate video. From internal communications to thought leadership, sales and product videos to full blown documentary we work with global brands to deliver their video content.
Related Companies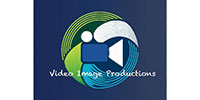 BVP
2 Ambleside Avenue, Brighton
Tel : 07967 319036