BROADCAST FILM AND VIDEO DIRECTORY
Address
1 South View, High Street,
High Bickington,
Umberleigh,
London,
EX37 9AX

About Nick Outteridge
Duplidisk is based in Umberleigh and offers customers high quality CD and DVD duplication, replication and printing services. Duplidisk offer all their customers a high quality efficient service which is also excellent value for money.
Location of Nick Outteridge
DVD CD Duplication & Replication Sponsors
10dpm is a full service digital media facility. We can help you deliver your message using all forms of digital media, both online and packaged.
Our duplication facility in Soho, London can turn around 1000s of DVDR per day with full colour printing.

CD Duplication
DVD Duplication
BluRay Duplication
CD-ROM Replication
Memory Stick USB Copying
Video Encoding
Coporate Branding of Media

AG Studios is located in St Albans and is a professional Video and Photography facility offering a wide range of services including corporate video photography, film and video editing as well as duplication services.
01727 762300
Related Companies

Copysound
Unit C South Road Trading Est, Taunton
Tel : 01398 371644


Lemon Media
The Hub, Weston-super-Mare
Tel : 01934 423023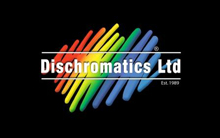 Geneva Stop
68 Colston Street, Bristol
Tel : 0117 929 4782