Delicious is a full service music company specialising in original composition, live recording and all areas of audio production.

But we recognise that creation is just part of the magic and that understanding the power of sound and building a strategy for its use is key to success.

We're home to some of the UK's most talented composers and producers. We've scored TV shows, branded the biggest channels, composed soundtracks for adverts, created sonic logos for giant brands and written a host of great songs.

Our passion for sound extends to the creation of audio entertainment including bespoke audio content, curation of music and digital radio plaforms.

Delicious has in-house studios, a wonderful team of in-house composers, and we've built a lovely environment to all work and play in.

We have harnessed our years of knowledge in the music industry in composition, performance, production, sync, management, PR, labels, publishing and promotion to deliver our clients the very best experience.

Alongside our bespoke music service we have an extensive cross genre catalogue available to clients.


We also have a passion for radio which is why you'll find our name attached to the creation of audio entertainment.

This year we were nominated for 2 Music & Sound Awards for our BBC Radio 3 Music Nation trailer and a great piece of sound work for Projection Advertising and Peugeot. Last year we won for Commonwealth Games music.

We love what we do and where we do it.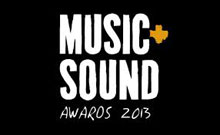 Nominated: Best original composition for a trailer /promo
Nominated: Best sound design for non broadcast viral
Winner 2012: Best original composition for TV titles & branding