BROADCAST FILM AND VIDEO DIRECTORY
Company:
Progressive Broadcast Hire Ltd (Scotland)
Address
Unit 6 St Lukes Business Estate,
St Lukes Place,
Glasgow,
G5 0TS,
Scotland

About Progressive Broadcast Hire Ltd (Scotland)
Progressive Broadcast Hire Ltd was formed in January 2008 as an equipment hire source for production companies and film makers alike, not just in Scotland but across the UK and beyond. Specialising in drama, commercial, documentary and multi-camera setups, we offer a wide range of High Definition equipment (HDCAM, DVCProHD, P2 HD, XDCAM EX) as well as Digi Beta, DVCAM and a full range of supporting kit, lighting and sound.
Based in Glasgow and Edinburgh, with good links to the whole of Scotland and the north of England.
Sony:
HDW790 (HDCAM); DVW970 (Digi Beta); DSR450 (DVCAM); PMW-EX1 (XDCAM EX); HVR-Z1E (HDV)
Panasonic:
HDX900 (DVCProHD); HVX200 (P2 HD)
Full 24/7 support. Crewing service available.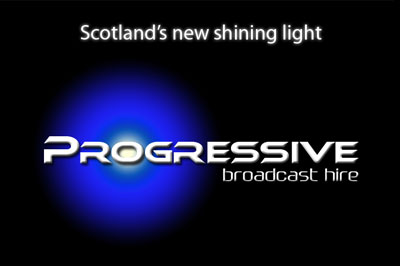 Twitter Feed

Facebook Feed
Find Progressive Broadcast Hire Ltd (Scotland) in
Location of Progressive Broadcast Hire Ltd (Scotland)
Broadcast Equipment Hire - High Definition Sponsors

Alias Hire provides sound, lighting, monitoring and camera equipment

HD Broadcast Camera Hire & Rental
HD Camcorder Hire
High Definition Camera Equipment Hire
Cameras
Camera Accs
Lenses
Tripods
Monitors
Data Storage
Sound
Lights
Grips
Crew Vehicles