BROADCAST FILM AND VIDEO DIRECTORY
Company:
Galleon Productions
Address
Studio 26 Phoenix Park,
Phoenix Close, Heywood,
Manchester,
OL10 2JG,
England

About Galleon Productions
If you're looking to capture dynamic images, if you need video that will wow and gain you both customers and plaudits, if you're after impartial advice regarding your project; then come to us. Galleon Productions has built a reputation for creating innovative and cost effective solutions for many companies and organisations. We've worked throughout the UK for large blue chip businesses and small one-man-band operations.
Even though you may be toying with having a video produced you may not be completely sure what you want your video to be. This is quite common (and no reason to panic). Most organisations are surrounded by simple, obvious solutions that can dramatically increase their income, influence and success. The problem is, you just don't see them. This is where we can offer solutions and point you in the right direction. Below is a list of potential reasons why you may require a video.
A DVD for training/instructional purposes:
Perhaps you need to spotlight a new initiative and a video would be the best option to illustrate this. Galleon can handle every facet of production, from meeting with you to discuss your idea, through to scripting, shooting, editing and distribution on disc.
Videos for web:
The web is your shop window on cyberspace. As people's Internet speed increases video on the web is a reality. A bespoke video can demonstrate your company's goals and ethos. What's more using the latest green screen technology we can place a web presenter on a page on your website. S/he can be the ''face'' of your website, greeting customers and pointing them to any special offers or services. In the struggle for business survival the quickest to adopt and adapt to new approaches win out over their rivals. This ''web presenter'' type of video is now starting to prove very popular with almost every industry.
Conference filming:
Provide a permanent memento of your event by documenting your AGM or exhibition. Galleon can also assist in set building, and set design. We offer a full AV service meaning we can provide everything from speakers to podiums.

Studio facilities:
Our most popular arm is our custom built studio. Not only is it home to Galleon but it is a large 1000 square foot space that can be used for both video and stills work. The space has a kitchen, green room, toilet, full parking and is available 7 days a week. Our studio is available to dry hire on it's own or kit such as lights, jib arms, cameras (and even crew) can be hired separately. The studio can also be used for green screen effects work and we have a number of innovative solutions to achieve this easily and affordable.
Advertisements:
No matter what you offer; a product or a service, you are ultimately in the education game. Your customers need to be educated as to the advantages of dealing with you. They also need to be trained on how to use your products more effectively. We aim to understand your brand and your needs and then find the right kind of production to suit your needs.
We've hopefully given you a lot to think about and you're ready to make the next move. We look forward to your call.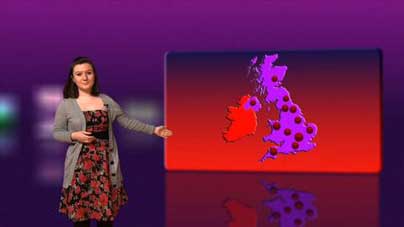 Find Galleon Productions in
Location of Galleon Productions
Corporate Video Production Company Sponsors

Filming & Editing
From script to duplication
Events & Promotional Videos
Video for corporate, business and public sectors
Rich content specialists
Worldwide experienced crew
020 33724419

The Theory is a film and video production company that creates corporate films, brand commercials and direct response TV adverts. We're HDSLR specialists. We make stuff you want to watch. We do it at a great price.

We are a creative film production company based in London. We also create photo-real visual effects that bring products and environments to life.