BROADCAST FILM AND VIDEO DIRECTORY
Company:
Solution Designer
Telephone:
+ 44 141 416 0102
Address
25 Station Hill,
North Berwick,
Glasgow,
East Lothian,
EH38 4AS,
Scotland

About Solution Designer
Next Generation 3D
Specialists in generating 3d models for interative media, Aarkid deliver bespoke 3d solutions to clients worldwide.
Taking 3d visuals one step further, the team at Aarkid have developed systems to allow your web visitors to build and interact with 3D content online.
Providing a highly professional and friendly service, Aarkid enjoy discussing new and challenging project ideas and generating innovative solutions.
From 3d product marketing and product confugurators to architectural walkthrough video, and medical animations, Aarkid always deliver world class 3d content and applications.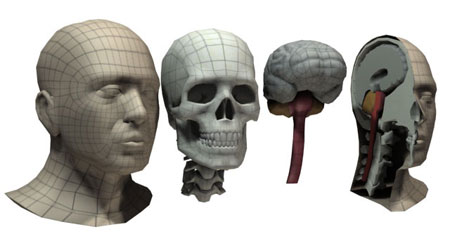 Find Solution Designer in
Location of Solution Designer
Animation - 3D Computer Generated Sponsors

Lunar Animation is a UK based high end animation studio specialising in full CGI and visual effects for feature films, game cinematics, commercials and attractions.
(0) 114 2211886
info@lunaranimation.com

Kilogramme is a design led animation company based in Manchester. Our work ranges from high end 3D pieces, to classic 2D animation. We have provided adverts, title sequences, series work, interstitials and installations for clients such as: the BBC, Channel 4, ITV and Disney.

Autodesk 3ds Max
Autodesk Maya
Autodesk softimage
AutoCAD
Autodesk Creation Suites