BROADCAST FILM AND VIDEO DIRECTORY
Company:
Short Courses @ NFTS
Address
National Film & Television School,
Beaconsfield Studios, Station Road,
Bucks UK,
Beaconsfield,
HP9 1LG,
UK

About Short Courses @ NFTS

ShortCourses@NFTS
is the professional training division of the National
Film and Television School providing high quality, cost effective, professional standard courses specifically aimed at people already working in the film and television industry.
All courses are intensely practical and tutored by leading professionals working in film and television. With the industry undergoing a series of rapid changes, we monitor skills shortages and offer an innovative course programme that continually evolves and develops to meet industry needs.
Courses
cover a wide range of skills and specialisations which offers those who attend the chance to build on existing knowledge as well as learn new skills.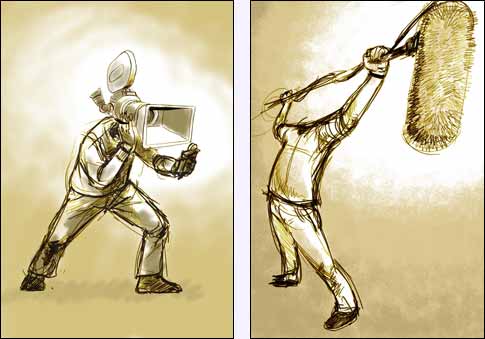 Twitter Feed

Facebook Feed
Short Courses @ NFTS In The News
NFTS Announce Channel 4-Funded Bursaries
In partnership with Channel 4, the National Film and Television School (NFTS) has issued a call for applicants to enrol on its Directing Fiction and Cinematography MA courses. Funded by Channel 4, ...
NFTS: A Driving Force For UK Animation
First opening its doors in 1971 as the National Film School (NFS), it was a joint effort by the industry and government to create an institution where talent could be educated and trained for the Britis ...
Find Short Courses @ NFTS in
Location of Short Courses @ NFTS

Avid Media Composer, Symphony, DS, Marquee
Final Cut Pro FCP courses
File based production and editing
Technology, compression, tapeless, IT for post

Award Winning Cameraman
Documentary
Wildlife
Underwater
Aerials
Sound Sync
Presenter led Programming
Science & Features
Wildlife & underwater video & edit courses.

The London Film School remains one of only a few remaining independent creative specialist conservatoires in the world. We continue working hard to remain a leading centre for film education.