BROADCAST FILM AND VIDEO DIRECTORY
Company:
RMG Model Agency
Address
Meriden Hall,
Main Road,
Meriden,
CV7 7PT,
Warwickshire

About RMG Model Agency
With offices in both London and Birmingham, RMG Model Agency is a high end agency with a reputation for providing both its models and its clients with an exceptional service. The company casts models for many different kinds of jobs across a wide selection of industries but always the best person for the job at a price which falls within the clients budget. The agency can also offer a 24 hr a day service to ensure that clients and models can always get in touch with the agency regardless of where they are in the world.
Location of RMG Model Agency
StarNow online casting directory for Models in the UK, Europe & Worldwide. Female and Male Catwalk models, Event models, Print-models, TV models
Related Companies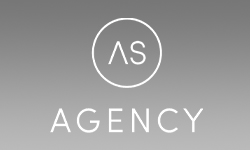 BMA Models
East Passage, Berkhamsted
Tel : 01442 878878