Phil's General Abilities
Phil's musical abilities are wide-ranging, from creating that "EWF horn section" to "Prokofiev / John Williams-esque score" to "1930's Duke Ellington arr." to "Victorian drawing room charm" to the psychological depths of Mahler or a head banging session with "Guns N' Roses", a boogie on down with "Stevie Wonder in his Talking Book hay days" to a "Pierre Boulez contemporary concrete concert hall nightmare" veering across to a "Marching Band / Drum Line explosion" Phil is no doubt a musical style guru when demanded. But this does not mean he doesn't have his own unique style and, of course, musical point of view.

General Self
Phil is a person who has grown up, trained, studied, and gained high profile professional status both as a player / performer / soloist / conductor and as a composer / arranger / orchestrator / programmer / studio owner. This might sound like a tall order, but you can do and go a long way in 25 years. He's also a keen wit, with a great sense of humour!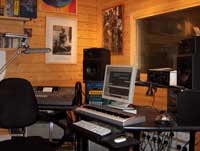 Film
A full length feature now in with Echelon Entertainment, based in Los Angeles (www.echelonent.com), with 77 minutes of music, "Red Canopy" (Blair Witch meets Jet Li type).


"FELLA", silent comedy for Cannes 2004. "Warrior Sisters" feature for Raindance 2004.


30 min short for Irish Film, called "Crashing The Wake", which premiered in 2004.


"How to kill a Vampire", 40 min festival short.


More recently 2006: feature length film score for Sunmo Pictures along the lines of "6 ft Under": "Intergalactic Combat", Cannes 2006, 90 min Feature with 73 music tracks! Premiered at South Bank NFT1 June 21st 2007.


Festival short "So, my Dad's Darth Vader" won the comedy award for the Ealing Film festival 2007.


Presently (April 2008) Phil is working on "S.N.U.B" for "Cowboys & Indians" Shepperton Studios for USA DVD release via Cannes, also a 2nd commission for a major theatrical UK release of the ilk; "Bend it Like Beckham, East Meets West, The Full Monty, Hot Fuzz" staring Ray Winston, Raj Kapur and 6 ex-England footballers: "Cowboys & Indians". Also while Phil is in Cannes this year (2008) a concert will be given as a part of the festival featuring Phil's "The Illusion Of Time" which Phil will conduct / direct.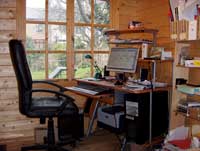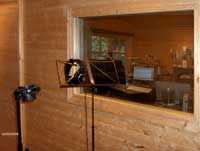 'In the fast-turnaround world of newspaper and promotional commercials, library music was historically our only option. Phil Lawrence revolutionised all this, providing a service whereby we could now commission original / arranged material at high speed. Particularly relevant for our Sunday Times and The Times productions is Phil's ability to "re-create" classical music completely from scratch and seamlessly edited to any specific commercial length. Whatever our requirements, from nine to thirty-nine second versions of any classic, Phil met any deadline no matter how short, with the track sounding as if the BBC Symphony Orchestra had recorded it, or an originally composed generic theme in any style. Phil has always attacked the task at hand with intelligence, professionalism, but most importantly, creativity and passion.'
Jo Crane, MD Greystoke Productions for News International