What we do
We hire a comprehensive range of broadcast cameras and associated equipment to assist programme makers from shooting through to post production stages. The latest HD technology camcorders are available together with a wide variety of sound, lighting, grip equipment, VTRs, Engineering services, transport and crews.

By simply clicking on the equipment section of our main website, our latest range of equipment can be viewed alongside more detailed technical specifications and other useful company information. Hammerhead, with its four locations across the UK, operates as one company with a sophisticated booking system enabling our clients to book equipment with continuity through any branch, for use in any part of the UK or abroad.

Our progressive and experienced management team reflects our commitment towards constant innovation and communication in a rapidly changing production market. From planning and budgeting, through to crewing, shooting and post production, Hammerhead Television is one of the UK's leading names in equipment hire and one that you can trust.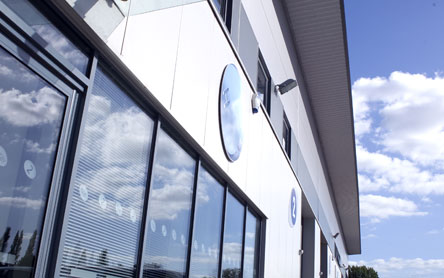 History
Hammerhead Television first opened its doors in 1988 to service the growing independent broadcast production hire market. Two years later, Hammerhead Scotland opened with offices in Edinburgh and Glasgow, followed by the first Manchester branch which came online in 1993.

Hammerhead quickly established itself as one of the premier new hire companies in the UK and became market leaders in the introduction of new digital technology to the hire market, in particular, Drama production.

In recent years both the London and Manchester branches have moved to new custom built premises with further development taking place in both Glasgow and Edinburgh branches.