We specialise in the production of both high quality 3D print and moving images for the advertising and entertainment industries. As well as our base in the UK, we have offices in Europe and the Emirates and are represented in the US, making The 3D Agency a truly global entity.


Over 16 years we have built up an impressive client list that features many top advertising agencies, video games companies and some of the world's best-known brands. We believe our work is unrivaled in our industry. This is due to the high levels of quality control we maintain with every project, no matter how small.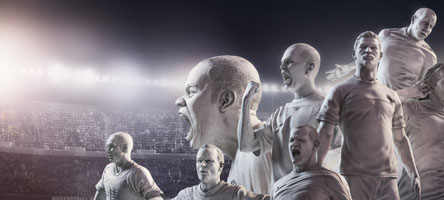 Whether you have an open brief and are looking for creative guidance, or are looking for us to execute a specific task, The 3D Agency have the capabilities to help. In addition to our highly skilled in-house team, we are also able to call upon our carefully selected, global network of experienced professionals. This ensures that wherever you are based, or however specialised your project, we can still guarantee you exemplary work.

Get in touch with The 3D Agency today for all your 3D imaging solutions.