VMI is a quality Drama and Documentary camera rental company supplying cameras and lenses for such programmes as Poirot, Marple and Midsomer Murders for ITV, Tiger Aspect, Hat Trick, Bentley, BBC, Big Talk and others. 
 
Established in 1979, VMI is one of the success stories of the new generation of Digital Facilities Companies in the UK specialising in quality HD Camcorder hire for Drama, Hi Definition Camera hire for Feature and HiDef camera rental for Documentary Productions. We support every HD format for rental including ARRI Alexa, Alexa XT, ARRI Alexa Plus, ARRI Amira, RED Epic, RED Scarlet, PMW-F5, PMW-F55, PMW-500, PMW-200, PDW-F800, Canon C300PL, C300 Hire, high speed cameras including Sony FS700 and Sony FS100 large sensor cameras, DSLR Cameras including Canon 5D MkII, 5D MkIII & Canon EOS 7D and documentary cameras of all formats including  XDCam HD, XDCAM EX, P2, AVC Intra AVC Ultra and some SD formats.


VMI's London hire base also includes Solid-State off-board recorder hire such as Gemini 4:4:4 Ki Pro Mini, PIX 240, NanoFlash 3D, AXS R5 4K recorder and ARRIraw recorders to support location productions and post production requirements.
 
VMI hire Cooke lenses, hire Zeiss lenses and hire Angenieux lenses including Zeiss MasterPrimes, Zeiss UltraPrimes, Cooke S4i, Cooke MiniS4, Cooke MiniS4 uncoated, Zeiss SuperSpeed, Zeiss Compact Prime CP.2 and Cooke S4 in PL Mount.
 
VMI stock the full range of  Angenieux Optimo PL zooms including Optimo 15-40, Optimo 28-76, Optimo 19.4-94, Optimo 24-290, Optimo 45-120 etc. We also stock the ARRI Alura range of zooms including Alura 15.5-45,  Alura 18-80, Alura 45-250.
VMI also stocks a full range of DSLR lens hire including  Zeiss ZF DSLR Primes and Canon EOS DSLR Primes.
 
A complete range of HD lenses for 2/3" cameras is also available from stock including Zeiss DigiPrimes.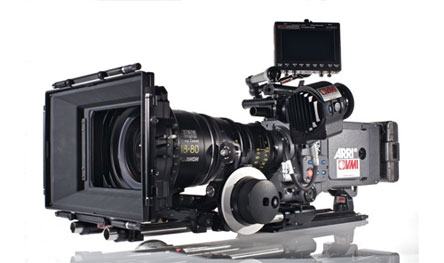 VMI Camera Training include Alexa and Epic/Scarlet Experience Days, Large Sensor Courses, DIT Training Courses for Camera Assistants (Focus Puller/Clapper Loaders), camera workshops.  Note that not all of these are available all of the time.
 
VMI also hires out some unusual equipment such as Prompter, autocue and interrotron Eye Direct from our London hire base.
 
To ensure that clients are equipped to cope with the rapid advance of technological progress and make the right decisions regarding workflow and formats for their production VMI runs a number of regular free events and workshops covering the latest High Definition formats on subjects such as solid state off-board recorders and new cameras plus VMI hosts an annual new products day to showcase all new equipment, which is held annually in February at VMI's HQ in West London. 

Camera Hire/Shooting Kits
VMI's RED Epic, RED Epic Dragon, RED Scarlet ARRI Alexa, PMW F5, PMW F55 and C300  Rental kits are built to outstanding specification with a good choice of PL film lenses.
 
VMI specialise in supplying quality HD Camera, Lenses, Grip, Lights and Audio hire equipment for drama, feature and broadcast documentary productions.