SPECIAL EFFECTS SUPERVISION & THE CREATION OF KEY SFX SEQUENCES FOR PYROTECHNIC SPECIAL EFFECTS, MECHANICAL SPECIAL EFFECTS AND ATMOSPHERIC SPECIAL EFFECTS... COMBINED WITH FOG SMOKE RAIN DRY ICE WIND STEAM SNOW SPECIAL EFFECTS.
Physical and practical special effects for film and television, from eye popping special effects explosions and pyrotechnic effects to seamless natural atmospheric special effects such as rain, snow, mist and fog on films such as The Way Back, Coriolanus, Sexy Beast, Mirrors and Hills Have Eyes. We have created flame and fire special effects from a single match, through full body burns to a full oil platform engulfed in flame and billowing smoke. We've designed and built mechanical rigs to control and move tiny teaspoons, to keel-over a 100 ft ship, and we've built breakaway floating platforms over 150 ft long!

Just click and have a look at our sfx microsites... straight forward information on; atmospherics, dry ice, fog, pyrotechnics, rain, smoke, snow, steam and wind, practical and physical effects.


Agog SFX YouTube channel and take a look at some trailers, clips of our work and tests!

Our increasingly budget-conscious industry requires resourceful thinking and problem solving. We give production companies positive, creative solutions for physical special effects, safe workable solutions to pyrotechnic, fire and atmospheric effects. When we design and manufacture mechanical rigs, action and traditional props our model-making, sculpture and special effects sequences are creative and imaginative, but still grounded within the realities of modern film-making.

Our effects are innovative, our approach is pragmatic, quality and attention to detail is foremost.


We prefer to manage projects and all associated trades under the special effects department, from initial build to final paint and assembly on set. We've found a single point of control improves communication, creativity, quality and production overview, reduces overhead, and always saves directors time 'on the day'. 40 minutes from Pinewood Studios, facilities include a 4500sq/ft workshop, office, storage areas, hard standing with steel containers, and an off-site licensed pyrotechnic store in the Oxfordshire countryside.

Over the past 10 years Agog has invested heavily in buying the very best special effect equipment and developing bespoke special effects equipment, mobile workshop facilities and workstations, transport solutions including vans, quads, trailers, telescopic handling equipment and fork lift and a 4.5m Rib!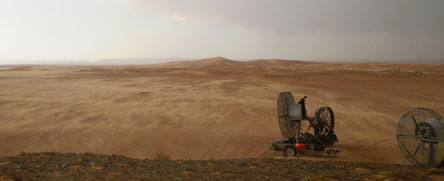 The easiest way to contact is direct by phone or click for email and we'll get back to as soon as...

@ the UK office Agog Special Effects UK +44 1869 345556
@ the US office Agog Special Effects US +1 818 748 8384