DOP/LIGHTING CAMERAMAN LONDON BASED. CAMERA CREWS LONDON-WORLDWIDE
Bluefin TV provide comprehensive location and studio shooting facilities and production services for both broadcast, PR and corporate clients.

Clients include: BBC, CH4, MTV, CNN, ITV, SKY.

Our fully equipped, creative and professional crews are experienced in all genres including: documentary, drama, factual, reality, actuality, arts and entertainment promos and corporate.

Excellent rates, friendly people and a world-wide back service. All formats including Hi Def, Digibeta & DVCam. PAL + NTSC.

Specialist areas: underwater, aerial, in + on-car & mini-cams.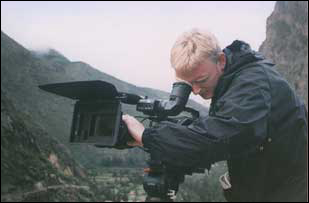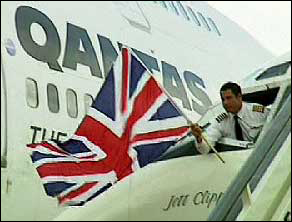 Bluefin TV credits include:
You Canít Fire Me Iím Famous (Endemol/BBC), Mad Labs (science series x 10 - Nat. Geog), Michael Moore & Me (Mentorn), Real Crime (Folio), Ross Kemp on Gangs (IWC/Sky One), Marriage & Mayhem (ITV), The Last Laugh (BBC3), Little Angels (BBC), Drunk & Disorderly (BBC/Folio), Panorama (BBC)